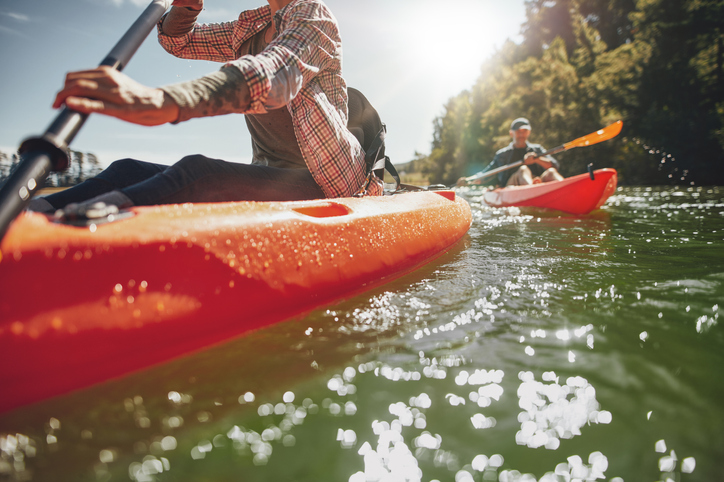 With so many fun and exciting things to do and places to see, you'll never have a dull moment living in Greenwood, SC. From great restaurants and incredible shopping destinations to vast outdoor spaces and cultural sites – the choices here are endless.
Here's a list of fun and exciting things to do in Greenwood, SC:
For outdoor fun
Lake Greenwood State Park

Lake Greenwood State Park has 914 acres of parkland and allows visitors to go fishing, boating, camping, and indulge in many other outdoor activities. Catch South Carolina bass at the CCC rock or fishing pier. Hike across the park's nature trails. Explore to find one of the many geocaches in the area.

For a more laidback outdoor experience, take the whole family on a picnic at "The Point." You can also visit the Civilian Conservative Corps Museum and the playgrounds at Shelter #1 if you have kids.

Time one of your walks in early spring, when the wisterias are in full bloom. Birdwatching is also a popular activity in the area.

Emerald Farm

For those looking for a fun and educational day out, make your way to Emerald Farm. The working dairy farm sprawls across 75 acres and offers guests a unique hands-on experience of farm life. Kids will love the goats, llamas, sheep, and peacocks on the farm.

You can also ride the Emerald Farm Express, a train that goes around the property enters tunnels and passes through the village. Drop by the Soap Factory and bring home their all natural Saanen goat milk soap. You can also pick up healthy treats at the Natural Food Store.
For the best eats
Break on the Lake

If you're looking for mouthwatering surf and turf, Break on the Lake is the perfect spot. The variety of fresh seafood and steaks will definitely satisfy your cravings. Consider the waterfront view a bonus.

Carolina Barbecue Shack

Get the best smoked and grilled South Carolina barbecue at Carolina Barbecue Shack. Every dish that comes out of their kitchen is sure to be tender and juicy, thanks to the on-site barbecue pit. Order their classic Carolina barbecue pork with their original sauce or try the Texas-style beef brisket. They also have Carolina family meals perfect for sharing.

Pascal's Café & Grill

Pascal's Café & Grill is an elegant but casual restaurant that serves up Southern classics with a fresh and modern twist. Fresh seasonal ingredients turn comfort food favorites into sophisticated culinary delights. Alongside their savory dishes, Pascal's has an extensive dessert and wine menu.

Fat Daddy's BBQ

Fat Daddy's BBQ is a great restaurant for the whole family. It's a quintessential barbecue joint with popular favorites like ribs, burgers, hash, and more. Have a combo plate piled with pork, sausage, or brisket.
For art, culture, and history
Ninety Six National Historic Site

The Ninety Six National Historic Site is a natural and cultural resource under the National Park Service. It commemorates the settlement and development of English colonies and Ninety Six's role during the American Revolutionary War.
This site is where one of the first Revolutionary War battles took place. There is also a candlelight tour of the park every October that highlights the area's beautiful fall foliage.

The Museum

Located in Uptown Greenwood's Main Street, The Museum offers visitors a peek into life in the 1900s. Its collection of artifacts showcases the Greenwood area's cultural and natural history. There are also pieces that highlight the county's arts and technology.

The Arts Center

The Arts Center showcases local and regional art with fascinating exhibits mounted throughout the year. The Center was also a recipient of the 2008 Elizabeth O'Neal Vernor Award for Arts given by the SC Arts Commission.
For brick-and-mortar shopping
Uptown Market

Uptown Market is home to Greenwood's farmers' market. Shop for fresh local produce, cheese, meats, and yummy baked goods. There are also artisanal items and gourmet cuisine available for you to enjoy.

Greenwood Mall

The Greenwood Mall was renovated in 2011 and now features over 30 stores, restaurants, and state-of-the-art facilities in an atrium-style setting. Top retailers include JC Penney, Belk, Michaels, and more. It's the go-to place for all of your shopping needs.
Learn more about living in Greenwood, SC and your real estate options in the area! Get in touch with us at The Wiley Team today—your Lake Greenwood real estate experts. Give us a call at 864.993.8153 or send a message here.