Why Should You Choose Lake Greenwood, South Carolina?
As the town of Greenwood continues to grow, so does the popularity of Lake Greenwood! So much so that it caught the eye of the National TV giant, HGTV! The Wiley Team and Lake Greenwood will be featured in an upcoming episode of HGTV's hit show "Lakefront Bargain Hunt" which will air in the Spring of 2015!
Lake Greenwood in South Carolina is fast becoming one of the top places to retire, relocate and buy a second home in the South. Nestled between Greenwood, Laurens, and Newberry Counties in the Upstate of South Carolina you'll find a little piece of paradise that many have already found and many more have yet to discover. Lake Greenwood is ideally located in close proximity to the State Capitol of Columbia SC, only a little more than an hour from Augusta Georgia and a few hours from the coast of South Carolina or the North Carolina mountains. Lake Greenwood also offers easy access to over 20 area golf courses.
Just minutes from the town of Greenwood, you will find this 11,400-acre lake bustling with activity. On a warm summers day, you'll find families and friends cruising the lake, swimming, water skiing, tubing, fishing, or playing volleyball in the water at one of the (2) sandbars. You may even see a few sailboats on the south end of lake floating in the breeze. Maybe some going to breakfast at Harris Landing or having a mid-day snack at The Lazy Parrot, or maybe it's off to The Dock for live music, pizza and a refreshing cocktail to top off a long summer day! No matter what your preference, whether it's to relax or have some fun, you're sure to find the good life here on Lake Greenwood.
So what makes Lake Greenwood so popular?
Unlike a lot of other lakes in the South, Lake Greenwood is just minutes away from your everyday necessities and conveniences like groceries, dining, shopping, and entertainment. Lake Greenwood is country living that only feels remote… nowhere else can you live so close to everything, yet still enjoy the ambiance of small-town charm.
In addition, Lake Greenwood is owned and governed by Greenwood County. This means the county controls the water levels. The lake is also safe for fishing and swimming .. and yes you can eat the fish. There are no restrictions of Horse Power and all watercraft are allowed on the lake.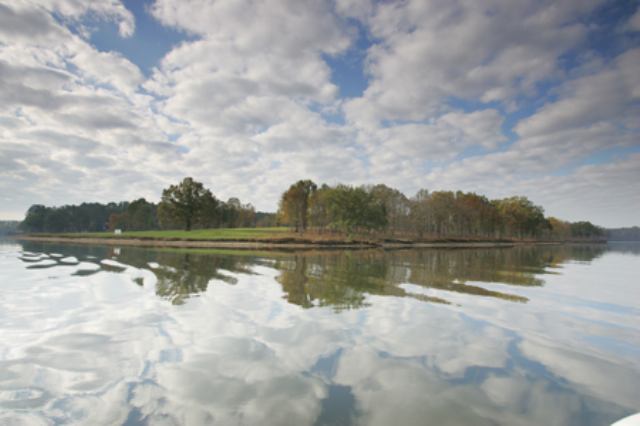 So if you're looking for the perfect town to relocate or retire or buy a second home, you are have just discovered it! Lake Greenwood offers homes to meet every lifestyle. Along the 220 miles of shoreline, you'll find numerous lakefront communities including golf course communities and gated communities with luxurious homes on and off the water. If community living is not what you are looking for, Lake Greenwood also offers an abundance of lakefront homes and homesites in all price ranges.
Important Links for Lake Greenwood (be sure to bookmark this page as you may need these links in the future.) You download applications for dock permits or septic permits, as well as other useful information):