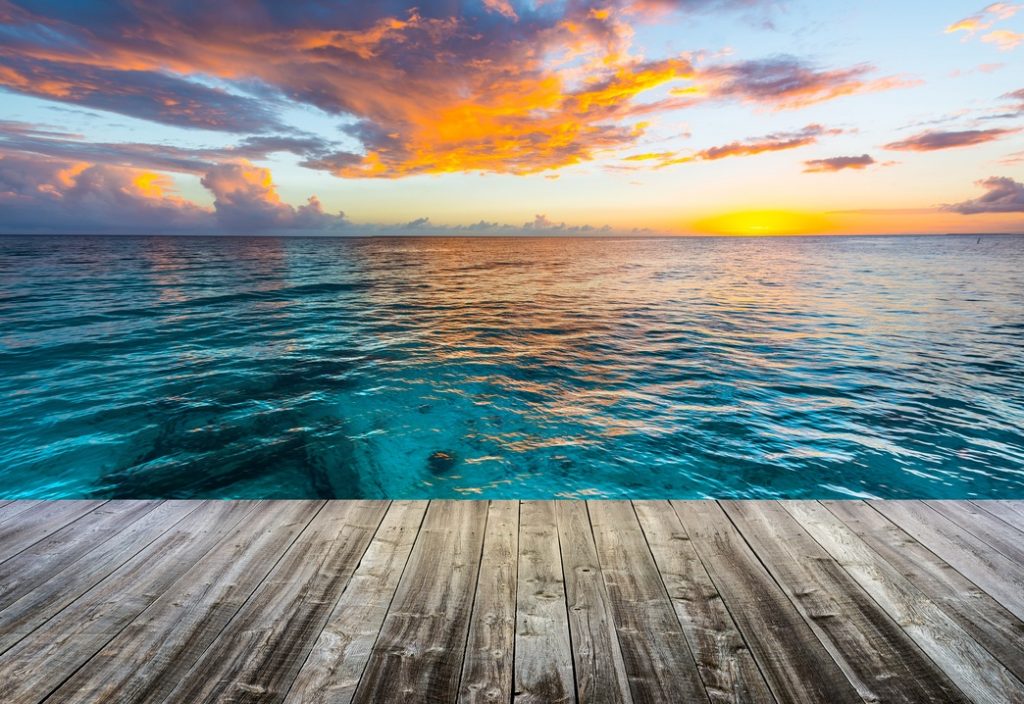 Much of Lake Greenwood, SC real estate for sale, especially lakefront homes, may or may not have a boat dock. Thus, building one or improving on the existing one could be in one's to-do list. After all, living by the lake will have you using it quite often for transport or recreation.
Understanding your docking needs
Just as there are several ways of installing a deck, there are also several decking materials to choose from. In fact, the right decking material can spell the difference between a practical yet aesthetic boat dock and one that's too high-maintenance and falls way behind on the charm meter.
Choosing the best type of decking material
Let's look at the most common types of decking material for dock construction, as well as their advantages and disadvantages:
1. Composite decking
Even composite decking has various materials to choose from, each with their respective pros and cons. Most commonly used for composite decking is natural wood.
Pros:
Dense and durable

Environment-friendly

Comes in several colors and wood grain textures
Cons:
May cause problems during installation due to its sheer weight

Not the best option for a floating deck

May be too hot to walk on during sunny days
2. Plastics and vinyl
Among plastic-based decking materials, vinyl is the one most commonly used.
Pros:
Quite affordable upon purchase

More colors to choose from

Usually made of recycled plastic and thus, make for a "green" alternative

Can be cleaned easily
Cons:
On the long term, you end up buying replacements because these tend to be brittle. These become especially fragile in cold temperatures

The version mimicking wood looks exactly like it is – a cheap and fake version

Surface also heats up under the sun

Colors eventually fade over time
3. Treated wood
This is a wonderful decking material for your dock, primarily since it is relatively affordable compared to other materials. When less-durable wood types are treated, they become more resistant to the onslaught of the elements, as well as to pests and rot.
There was a time when a wood preservative made from the chemical compound CCA (chromated copper arsenate) was used for treating wood. However, this was discontinued due to the presence of toxic arsenic in the compound. Since then, arsenic-free wood preservatives were used.
Pros:
Cheap

Still has that organic wooden look

Higher availability compared to real wood

Durable against the elements
Cons:
Relatively weak against moisture

High-maintenance: can warp if not cleaned and sealed on a regular basis

Prone to splintering over time

Chemicals used for treating the wood may contaminate the water
4. Aluminum
This decking material is probably the best you will find in the market. Its single and most disconcerting drawback – it's also the most expensive of the lot. That's why most docks using aluminum decking material are the ones used commercially, as well as those with high human traffic.
Pros:
Ultra-durable

Lightweight

Low maintenance
Cons:
Too expensive

If composites and plastic/vinyl can get too hot under the sun, moreso with aluminum decks

Prone to rust and dents

No character to speak of; definitely not Instagram-worthy
5. Wood-polymer composite
Since aluminum is a no-go for residential boat docks, the next best thing would be a wood-polymer composite or what's more commonly known as modified wood. Not only is it a thing of beauty, but it's also chemical-free, unlike treated wood. Moreover, it has "green" stamped all over it because it's basically a union of wood fibers and recycled plastic. That also makes it relatively more affordable for the lakefront homeowner.
Pros:
Not as high-maintenance; has less need for sealing, repainting, and the like

Doesn't stain

The process used to modify the wood makes it denser. Thus, there is a lesser threat of decay from moisture or pests

Doesn't splinter

Lightweight

Becomes more beautiful with age
Cons (Yes, there are still some disadvantages, especially if the modified wood is not a trustworthy brand.):
May bend or sag over time

Lesser-made versions will look fake

Some may be slippery
There may be quite an investment in building the ideal boat dock. However, with enough research to determine the best material for building it and the best type appropriate for your area, the returns will be great. It will definitely add value to your home. Plus, you no longer have to dock your boat at the nearest marina and pay the corresponding fees.
Never settle for less when looking for a dependable realtor. Greenwood, SC is particularly unique for the many luxury homes for sale by the lake. A good realtor should be one who can get you the best options in the area. With expertise in Lake Greenwood properties since 2006, The Wiley Team is your strongest bet for a great real estate group to trust. Call us at 864.993.8153 or send us a message here.