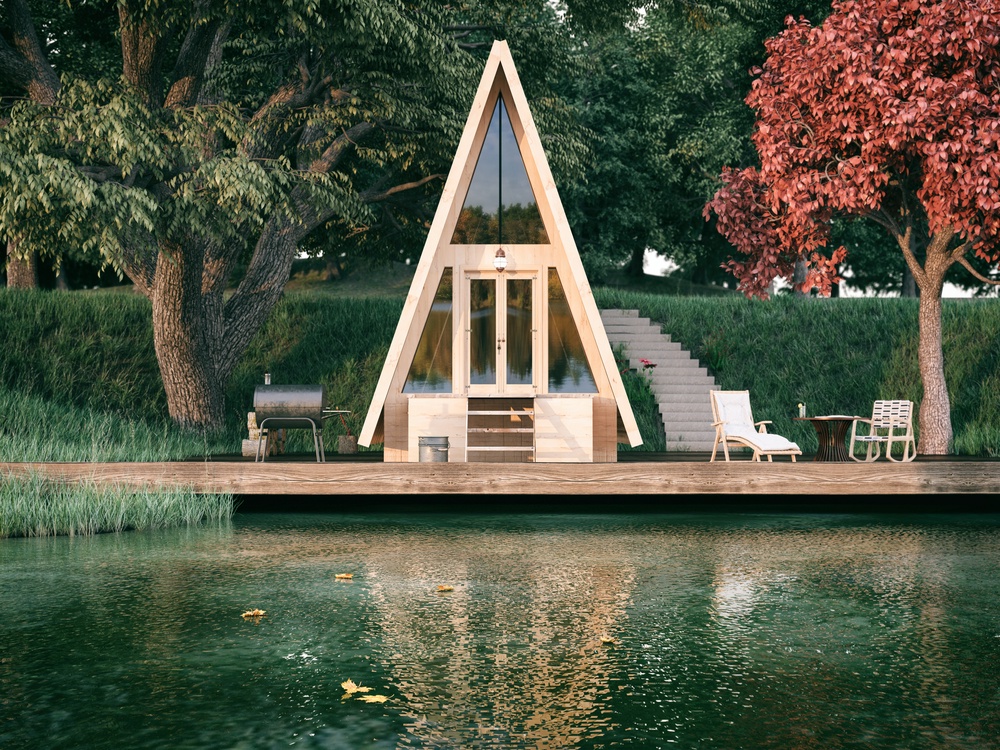 Waterfront homes are among the most sought-after properties, as well as among the most expensive. Simply having a home built near a body of water will immediately jack up its value. This translates to plenty of buyers out to outbid each other for your home come resale time, as well as sizeable returns.
Of course, there are also downsides to owning a lake home. If you're planning on buying real estate on Lake Greenwood, SC, there are several things to consider –among these, the hidden costs.
South Carolina tax myths debunked
First, property tax issues in the Palmetto State need to be discussed. There is an old assumption among many South Carolinians that if they own property here long enough, they'll soon be "taxed out" of their homes. This may have been true prior to 2007 but after Act 388 was enacted in the state, property owners here have enjoyed more tax relief
This act comes into effect upon a reassessment of property values that occurs every five years. Properties here usually grow at a rate of 15% or more in that length of time. Those who reach the 15% growth cap may enjoy the reduction in taxes
Moreover, if you bought a property here and you learned that the previous owner was paying a certain amount for property tax, you cannot assume that you will be paying the exact same amount once the property is turned over to you. Tax values will be reset upon a change of ownership. You may have to bite the bullet and pay the original tax value of the property at first. Later on, you can benefit from the 15% cap in future assessments and the corresponding tax relief until such time that you decide to sell the property again.
It is also common knowledge that the tax for a property you live in is much lower than if you have the same property rented out. But if you're a member of the armed forces, you can enjoy paying taxes for a property you're renting out at the lower rates of owner-occupied properties for up to two years. All it takes is an application for property evaluation by the county assessor to get that benefit.
The hidden costs
Just as with buying regular real estate properties, lakefront homes have their own share of costs for you to shoulder on top of the price tag on the property. Then since we're dealing with a home that may also be used as a rental for its idyllic location, you will be dealing with triple the cost of property taxes compared to if you're using it as your own home. Plus, there are some conditions affecting homes by a body of water, as opposed to homes farther inland that result in another set of costs.
Let's look at these additional expenses in detail:
Property taxes – As discussed earlier, what's important is for you to determine how you will be using the property at the onset so you can be ready for any kind of surprise from your local tax collector. Also, make yourself acquainted with Act 388 to see how it can work in your favor.
Insurance – Since 2012, owners of waterfront properties have been required to acquire flood insurance as these properties are considered high-risk areas for flooding. After FEMA declared this insurance as mandatory, the cost of this particular insurance has sky-rocketed, as compared to insurance for properties found inland. Still, the exact quote will depend on the conditions of the property
Homeowners' association dues – Lake houses are usually governed by a homeowners' association or lake association. They require a monthly membership fee which they use to maintain the optimum conditions of the lake so everyone can enjoy it.
Wear and tear – Another drawback of a lake home is the wear and tear it experiences. Water is therapeutic for both the body and mind but unforgiving for homes built near it. Add to that other elements like wind and sand that could also corrode weaker structures. You'll be investing in stronger construction materials and repairs for this particular property.
Property management – If you are away from your lake house for months at a time, you will need a property manager to make sure that everything is in order. Nothing will accelerate wear and tear more than an uninhabited house. It's also a magnet for vandals and vagrants
You can rent out the property to guests when you're not using it, but make sure that you fully understand the liabilities of doing so. Keep maintenance expenses in mind, too. For a landlocked house, you should earmark 1% of the total cost of the property as maintenance expenses. But for a lake house, you can expect the maintenance cost to increase by 2%.
Get to learn more about buying a home in Lake Greenwood with The Wiley Team! Just click here and we'll guide you through the process.