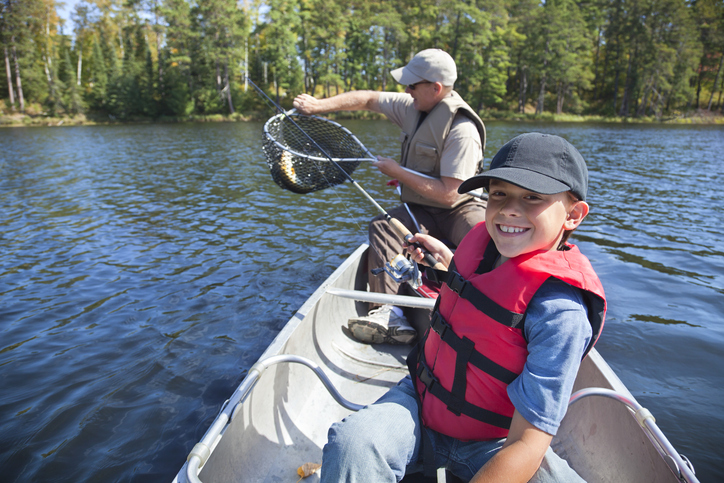 Lake Greenwood is a popular recreational spot for South Carolina residents and visitors. It is known for its lengthy shoreline, stunning views, and peaceful ambience. Aside from its excellent campsites and scenic hiking trail, Lake Greenwood also offers excellent fishing opportunities for anglers of all skill levels.
The 11,000-acre lake is home to a variety of fish species such as crappie, bass, bream, perch, catfish, and stripers. If you're heading to Lake Greenwood for a day of fishing, here are the best spots to go to:
Fishing from a boat
Buzzard Roost Dam

If you're looking to catch quality crappie and striped bass, make your way to the Buzzard Roost Dam. Right below this area, you'll find boat ramps on both sides of Lake Greenwood. This fishing spot also offers a spectacular view of the rural landscape.

Rabon Creek Bridge

Rabon Creek is a short tributary in nearby Laurens County. The stream, which can be accessed via the Reedy River, has an abundance of crappie, stripers, and largemouth bass under the bridge. Crappie fishes often swim around the bridge pilings, so make sure to cast your line in that area.

Upper Railroad Trestle

If you go down Lake Greenwood, you'll find a railroad trestle that cuts across the lake. Several brush piles are planted in the area. This fishing spot is where you'll be able to catch crappie, bass, bream, and catfish.

Catfish Hole

True to its name, this Lake Greenwood fishing spot is a prime area for catfish, especially for channel catfish. Located in between the U.S. Route 221 bridge and the lower railroad trestle, this mid-lake portion is great for fishing in the fall.

Mid-lake Brush Pile

Just outside the entrance of Banks Creek, you'll find a group of brush piles that serve as a great fishing spot. Jigging spoons work best when fishing in this area. These kinds of lures can successfully catch fish varieties such as striped bass, largemouth bass, catfish, and white perch.

The Bird House

Located just a short distance away from where the Saluda and Reedy rivers intersect, the Bird House is an open-water spot with several large brush piles. The fishing spot was named after the two birdhouses that were placed to help anglers find the area. Here, you can catch crappie, shell crackers, stripers, and panfish.

Striper Ridge

Fishing in this spot may be a challenge if you're angling for the first time. To get the most out of this fishing spot, you'll need to position your boat well. Make sure that your boat is facing down the lake, with the Lighthouse Cove Pier to your left side. Cast your line on the ridge and you'll easily catch striped bass.
Fishing from the pier
Lake Greenwood State Park Pier

The Lake Greenwood State Park Pier is a fishing pier in the popular Greenwood County Park. A paved road surrounded by trees leads up to the wooden pier. Several wooden benches and tables can be found at the pier's front.

Lake Greenwood State Park Bank

Another fishing spot on land is the Lake Greenwood State Park Bank. This fishing spot provides a scenic location among the trees and it gives you the opportunity to catch bass when they move to shallower areas.

River Fork Fishing Pier

Located in the nearby Laurens County, this public fishing pier is an aluminum pier adjacent to the River Fork Road bridge. Fishes such as small perch are usually caught in this fishing spot.
Tips for fishing in Lake Greenwood
Obtain a fishing license – Many U.S. states require a fishing license or permit and it's no different in South Carolina. This license is required for all types of fishing and it can easily be purchased online or over the phone. You can choose between an annual, three-year, or lifetime fishing license.
Fish for bass during the fall season – If you're hoping to catch bass, wait until the fall season. Since they usually move to shallow waters during this period, this is also the perfect time to fish in the pier or bank.
Think about the number of lures you'll need – Have a set of different lures and baits with you on your fishing trip. Some of the most common lures that you should have in your tackle box are jigs, surface plugs, slab tail jigs, jigging spoons, and jelly lures.
Fishing in Lake Greenwood is an experience unlike any other! Find out more about this spectacular reservoir by getting in touch with The Wiley Team. Call us today at 864.993.8153 or email us here.