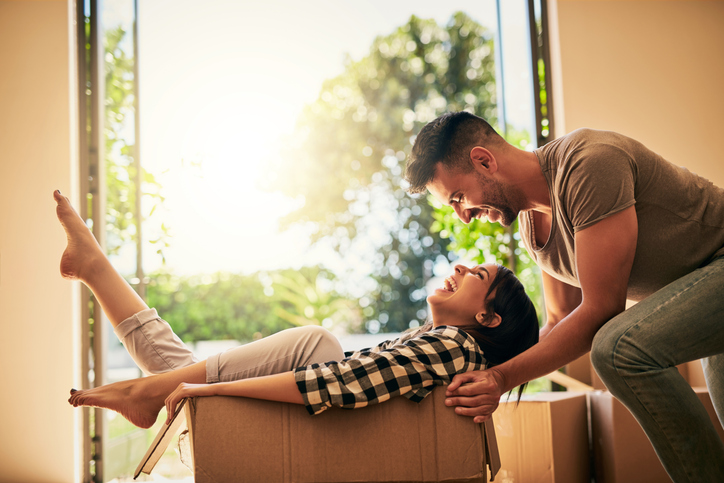 Deciding to move to a new home is always difficult. You are bound to encounter a lot of doubt and anxiety about leaving, especially when you wax sentimental.
Still, there are notable signals you can pay attention to in order to make a definitive decision to change addresses. Here are seven tell-tale signs that a move is in order:
You can't afford to stay where you are

Is your neighborhood becoming harder to afford? This might happen, especially if you live in a big or rapidly growing city. While there are several reasons to want to stay – the convenience, the abundant attractions, or the prestige – consider what's practical.

Do you want to live in a constant state of pressure, trying to make ends meet in an expensive city? Going out with friends may be reasonable from time to time. But when the occasional night outputs a dent on your budget for basic necessities, it may be time to consider a move to an appealing location where the cost of living is more affordable.

You often complain about your day-to-day routine

Everyone deals with routine. People generally find ways to grin and bear it – and in many cases, thrive despite it. But sometimes people get tired of staying the course or worse, start growing a sense of dissatisfaction.

Constant complaining is another sign that a change in environment is in order. Traffic, poor weather, stringent local ordinances, or neighbors – anything can trigger a fit if the irritants happen regularly. If what's generally considered a slight inconvenience causes you to throw a temper tantrum, it's time to rethink where you live.

You want to keep growing

The desire to pursue personal, career, or social improvement is a worthwhile reason to move. Everyone has a dream, a calling, or a passion project. Is living in your current home and circumstances allowing you to stay on track toward achieving it?

If you feel that your current location and situation are holding you back, a new address might present the opportunities that you have been missing.

You are becoming increasingly curious about other places and situations

If you've lived in one place all your life, the nagging curiosity to see what's out there is an itch you might as well scratch. In some cases, going on holiday is all it takes. In others, the desire to move to a new zip code, city, or state may be stronger.

Local conditions may also influence our desire to experience living somewhere else. Those who live in chilly Minnesota may find the subtropical climate of South Carolina a welcome change.

You don't feel like you belong in your own neighborhood

It is one thing to be physically comfortable where you live; another to have a sense of belonging and fellowship with your local community. Even if you're an introvert, you should never feel like an outsider in your own neighborhood.

If this is the case, especially if you have been a long-time resident, moving to a new location can provide a fresh start with a new community.

You are not tied down to anything

This scenario can happen when you leave your job or you don't have family or a significant other to consider. When there are no major stakes to keep you connected to your current place of residence, you have an excellent opportunity to explore living opportunities elsewhere.

Consider this: why do you live in your current city? Is it your choice, or was the job or relationship the significant factor? If you find yourself grasping for an answer, get ready to search for your new home.

You want to raise a family

The desire to provide a good education for your children or raise them in an environment they'll thrive in is universal. If it means uprooting the family and starting fresh in a new place, the promise of a brighter future trumps the momentary inconvenience of moving.

Lake Greenwood in South Carolina is a place you may want to consider. It has been called "a great place to raise a family" with "great schools and awesome teachers," according to reviews on Niche.com.

That's not all. A resident described it as "containing much small-town Southern charm." Community events such as the BBQ and Blues Festival and the Flower Festival are commonplace, including "a whole host of things to do around town, like visiting the Greenwood Historical Museum, the Lake Greenwood State Park, or our historic drive-in movie theater."
If you'd like to check out your Lake Greenwood, SC real estate options, The Wiley Team will open the doors to a diverse selection of homes for sale in Greenwood, SC. Consult with them today. Call 864.993.8153 or email them here.