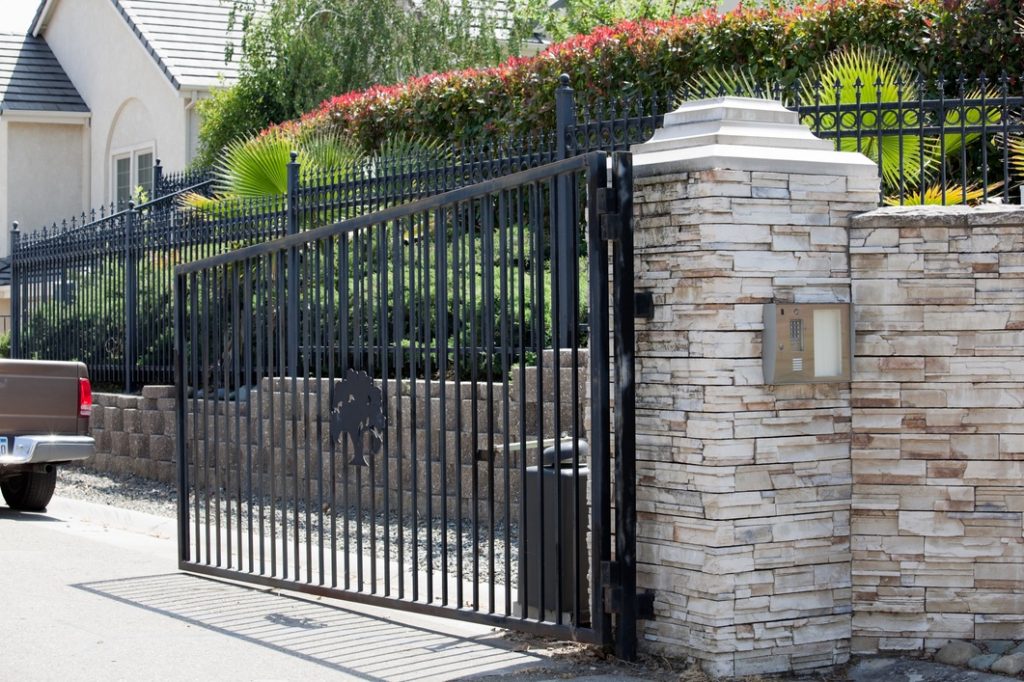 If you are attracted to the idea of living in an area that's closed off from the rest of the world, where you live among neighbors of the same lifestyle and economic stature, then you should consider living in a gated community. Especially since South Carolina has several communities of this nature, you may want to approach real estate agents in Greenwood, SC for an ideal place they can recommend to you.
What to expect from a gated community
At the onset, living in a gated community may seem like the best option for you. The most obvious perk would be the security that a gated community can bring.
However, living in a gated community may not all be as rosy as it seems. Living in a bubble (or in this case, being surrounded by tall walls) can present some unique but stressful challenges.
How gated communities actually fare
To help you with your decision-making, we listed down some important things to consider before moving to a gated community. You can always discuss this with your real estate agent so that you can feel confident in your investment.
Location (upside). One of the most important things you need to consider when choosing a gated property is its proximity to conveniences and places you visit regularly. Most ideal would be one that's close to school/s if you have kids or one near your workplace. This saves you time and effort when traveling, as opposed to wasting your time in transit. Plus, the walls surrounding your community inhibit random cars or nasty speeders from entering your neighborhood. Then again…
Location (downside). When you live in a gated community, you only have maybe one or two gates to pass through. There are walls secluding you from the outside world – and every other important destination to you is outside these walls. You might be spending more time in your car than at home or wherever else you have to be.
Safety and security (upside). As stated earlier, the beauty of living in a gated community is safety and security. You get to retreat in your cozy little nook, closed off from the chaos of the outside world. There are guards posted 24/7 at entrance and exit avenues, plus security cameras installed in every corner. Outsiders are kept out and visitors are screened before being allowed to enter.
Safety and security (downside). Due to rigid security measures, screening of visitors may hinder any activity you want to be done fast. So don't expect the pizza delivery guy to arrive in just five minutes – he may get stalled back at the gates by probing security men. It may also become a headache to host a party at home. Instead of mixing drinks and preparing the food for your guests, you're spending more time giving access confirmation to guards at the gate.
Higher property values. Real estate agents will stress the fact that gated communities have higher property value, not only because of homeowner association dues but also because of the top-notch amenities shared by the community. Along with maintaining the cleanliness of the surroundings, homeowners pay for things like added security, community pool and sports facility maintenance, and many other luxuries. Thus, even when general property values go down in the market, your investment still stays afloat.
Uniformity. It's not just homes in a gated community that look alike. Even the people living here tend to have a shared demographic profile. This is due to the controlled conditions within the community that cater to a certain group of people. While the advantage is that there is more structure, the downside is that there's very little room for uniqueness. You cannot even paint your front door in a color you like without consulting the Almighty HOA. If you're the creative type who cannot deal with stifling rules, you may fare better in another community.
A greater sense of community. Almost everybody knows everybody living within their gated community. With the controlled environment in which they live, they manage to share common desires, needs, and wants. Thus, closer bonds are formed, leading to a tightly-knit community. Also, there are lesser chances of trespassers or even visitors trying to blend in with the residents because these people will stick out like a sore thumb in their midst.
Studying your options on whether a gated community is best for you or not can be a challenge; moreso when you finally decide to take the plunge and look for the best gated properties there are in this side of South Carolina. The Wiley Team has been top Greenwood real estate agents working to give you the best-gated communities in Lake Greenwood for years. We can help you find the best properties to suit your needs. Get in touch with us at 864.993.8153 or send us a message here.