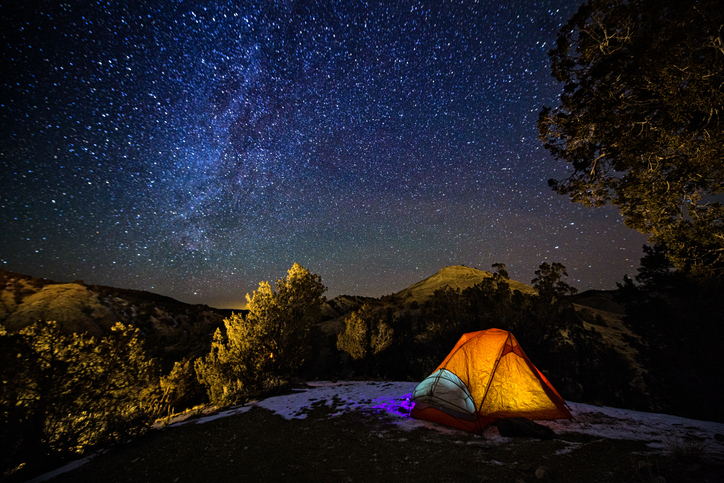 If you think Lake Greenwood's rich and thriving natural surroundings are ideal for camping trips, wait till you see what the rest of the state has to offer. These 15 top South Carolina campsites are guaranteed favorites among both seasoned and first-time campers from all over:
Calhoun Falls State Park

Just 50 miles west of Lake Greenwood is one of South Carolina's most popular parks. Calhoun Falls offers 86 campsites to accommodate walk-in campers with their tents, as well RVs. Excellent for nature lovers, this site offers plenty of fishing, bird-watching, and horseback riding opportunities.

Huntington Beach State Park

This picturesque state park is a top destination among South Carolina visitors. It combines the allure of exceptional, natural landscapes with various modern conveniences such as electrical hookups and even hot showers.

Croft State Park

This park is a top destination for picnicking, fishing, and boating – you can also rent canoes and kayaks at the site. On top of that, there's a distinct prestige when you camp in this 7,000-acre former army training base. The place has so many stories to tell.

Andrew Jackson State Park

From paddling around an 18-acre lake to touring a historic museum, the visitors of this popular destination in Lancaster, SC offers plenty of worthwhile things to do. Be sure to explore the Garden of the Waxhaws Trail to make the most of the sightseeing opportunities in the area.

Devil's Fork State Park

This site spoils you with stunning landscapes all around the 9,000-acre Lake Jocassee. Get your fill of breathtaking views along the Oconee Bell Trail, Bear Cove Trail, and up the Jumping Off Rock viewpoint, then settle in cozily at one of the park's two designated campgrounds.

Buck Hall Recreation Area

Right along the Intracoastal Waterway is this exceptional oceanfront camping destination. Part of the Francis Marion National Forest, this site has plenty of marshland, beaches, and creeks for you to explore. This is also a great place to catch fish, as well as shrimp and clams.

Myrtle Beach

One of the most sought-after vacation destinations in the state, Myrtle Beach presents plenty of options if you're looking for the ideal camping ground. Immerse in the best natural oceanfront forest settings at the State Park or enjoy specifically designed campsites at KOA Resort and Ocean Lakes Family Campground.

Oconee State Park

Nestled amid a lush mountain setting, this place has the makings of an unforgettable family camping trip. The site features a mini-golf area, swimming hole, and square dancing events every summer.

Cheraw State Park

Situated along the shores of picturesque Lake Juniper, this park offers one of the most outstanding outdoors experiences in the state. The exceptional lakefront location accommodates various activities, ranging from fishing and boating to bird-watching and trail hiking.

Burrells Ford Camping Ground

A quarter-mile walk along the picturesque Chattooga River takes you to this excellent site. Open throughout the year, Burrells Ford is a great site if you are camping for the first time. You can also enjoy scenic hikes along the King Creek Falls and Foothills Trails from this takeoff point.

Hickory Knob State Resort Park

A campsite and a golf resort in one? You don't have to head far from Lake Greenwood to experience this. Hickory Knob adds a touch of luxury to the traditional idea of camping with amenities like a full-service restaurant, an archery range, and lodge-style rooms.

Lake Aire Campground

Explore historic downtown Charleston, SC then retire to a gorgeous 35-acre campsite just 15 minutes away. Lake Aire offers full-service RV sites, fire rings, and picnic areas.

Springfield Campground

Enjoy stunning natural backdrops for your campsite at one of the most visited outdoor recreational areas near South Carolina and Georgia. The sparkling lakefront is complemented by towering pine trees, setting the perfect mood for the outdoor adventure you've always wanted.

Edisto Beach State Park

As if this park's oceanfront setting is not enough to create lasting memories of your camping trip, Edisto Beach can also enthrall you because of its rich Native American history and astounding natural evolution. Campsite rentals here require a stay of at least two nights.

Table Rock State Park

Table Rock Mountain serves as the picture-perfect complement for this outstanding campground located in Pickens, SC. There are 94 sites all around the park, each outfitted with essential electrical and water hookups.
Live in the vicinity of these exceptional outdoor destinations. Let The Wiley Team show you the latest homes for sale in Greenwood, SC and many other great communities around the Lake Greenwood area. Call 864.993.8153 or send your inquiries via email here.